October 15, 2020 at 8:30 p.m.
Bringing together Islam, Christianity and Judaism, the program will be very colorful, as a prelude to the January 2021 edition, and very feminine! Khadija El Afrit (singing and qanoun), will perform classics and compositions with the sounds of her native Tunisia, combined with Ottoman influences and those of the Egyptian world.
The trio Muses, broken with the multiple facets of a polyphony nourished by very different genres, will pay homage to the figure of Mary, in the cathedral dedicated to her. Passionate about Yiddish culture and well known by the Alsatian public among others, Astrid Ruff will delight us with colorful songs, so close to the Alsatian identity.

Lomir Zingen Ensemble conducted by Astrid RUFF

Khadija El AFRIT, soloist accompanying herself to Qanoun, surrounded by three musicians

The Vocal Trio MUSES: Maud CESCHIA, Angélique HIGELIN and Danièle WALTER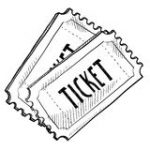 Or at the FNAC's Billetterie Spectacle space