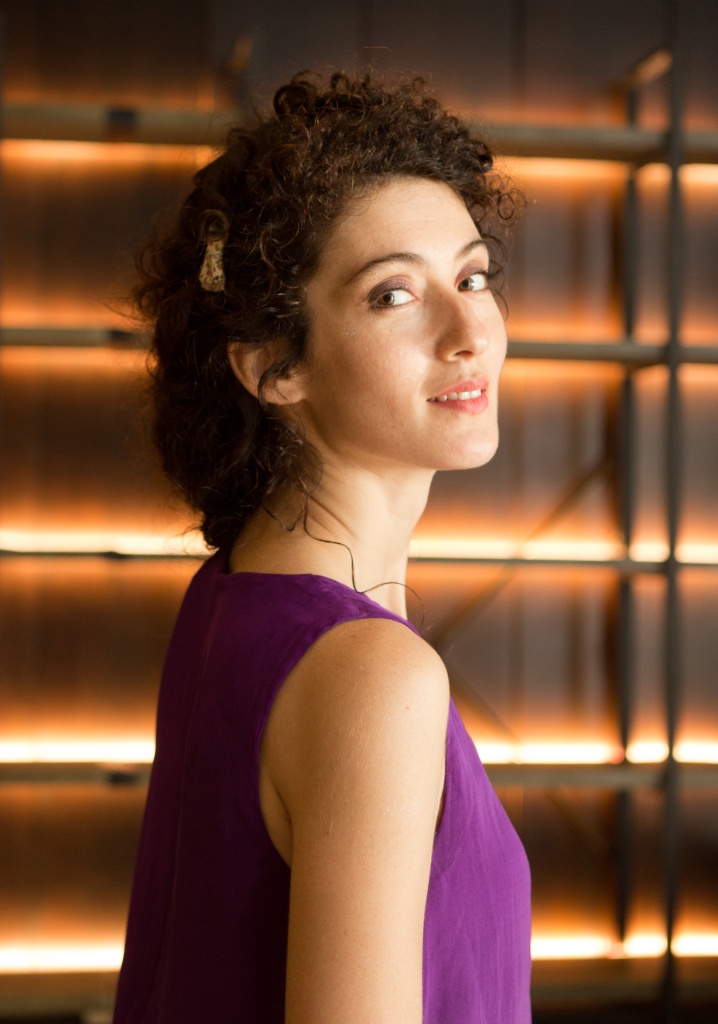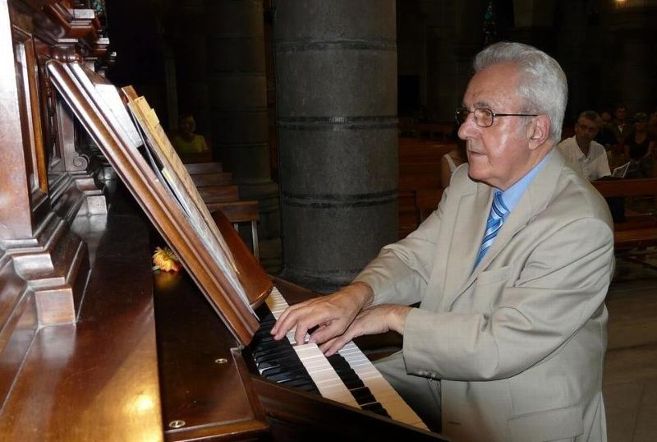 The first female cantor to graduate in Europe and the only one in France, Sofia Falkovitch is a mezzo-soprano singer. Born in Moscow, she studied cantorial art in Israel, Germany and Canada with great singing teachers and masters of Jewish music.

Sofia Falkovitch's primary concern is to transmit and to make people love these musical treasures inherited from generations.

Sofia Falkovitch presents a range of songs, prayers and psalms by the greatest composers of composers of synagogue music from pre-war Europe and the United States.

While Sofia Falkovitch's voice highlights the music's Jewish origins and flavor, organist Raphael Tambyeff's playing introduces the musicality of music. Sofia Falkovitch's voice is rich and colorful and her interpretation of the music is full of and her interpretation of the music is full of soul and depth. All of these elements masterfully reflect both the meaning of the Hebrew text and the sudden modalities and nuances of the modalities and sudden nuances of Ashkenazi prayer modes.

RAPHAËL TAMBYEFF Organist
Born on May 7, 1936, Raphaël Tambyeff learned to play the piano at the age of four. It is in Paris, at the César-Franck School and at the Conservatoire National Supérieur de Musique, that he studies Harmony, Counterpoint, Fugue, History of Music, and of course, Organ and Improvisation, with Noëlie Pierront, Édouard Souberbielle and Rolande Falcinelli as his teachers.

He obtained his first position as organist at the age of fifteen. In 1963, he was appointed titular of the Great Organs of Notre-Dame-de-Grâce-de-Passy in Paris, a position he held for thirty-nine years. Between 1979 and 2016, he was also titular of the Great Organs of the Crématorium du Père-Lachaise in Paris.

Because of his interest in contemporary music, he is solicited by composers and gives many works in first audition. Invited by festivals, he regularly gives concerts in France and abroad. He is regularly invited to give concerts in France and abroad (Germany, England, Canada, Spain, Finland, Holland, Israel, Morocco, Switzerland), and has made several recordings, including the organ works of Dom Clément Jacob. From 1979 to 1993, he often lent his support to the orchestras of Radio-France.

His rigor, but also his desire to communicate, added to his gifts as a pedagogue, make him an appreciated teacher. In 1990, he founded the Organ Academy of Anglet which he directed with great enthusiasm for twenty-four years. In 1995, he created the Organ Class at the Conservatoire Municipal de Musique et de Danse de Carrières-sur-Seine where he taught for six years. He has also been a member of numerous juries for exams and international competitions. From 2002 to 2016, he was an organ teacher at the Conservatoire International de Musique de Paris.
macos/deepLFree.translatedWithDeepL.text
Dates and places of the concerts :