Jasser Haj Youssef & Narjes Salmouna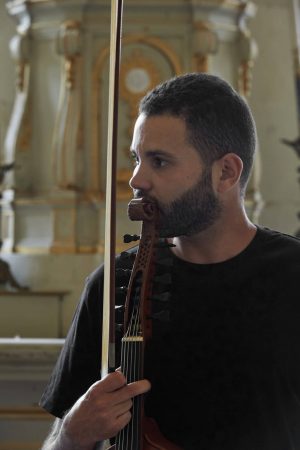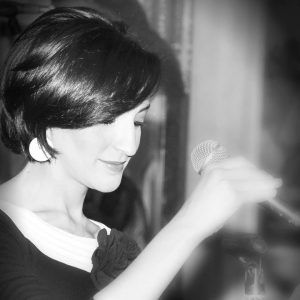 Jasser Haj Youssef & Narjes Salmouna offer you an original program exploring Sufi traditions, bearers of a message of peace and tolerance. The beautiful female voice of Narjes Salmouna blends with the twelve strings of the viola d'amore, which is only heard on rare occasions. Jasser Haj Youssef is the first to have rediscovered this unusual instrument, which he masters marvelously and which had disappeared in the 19th century. The viola d'amore is a bowed string instrument from the baroque period that he uses in this program composed of poems and spiritual texts that content the night, the stars, Mary, mother of Jesus Christ.

Violinist, composer, musicologist and teacher, Jasser Haj Youssef, born in Monastir (Tunisia), is one of the most amazing musicians of his generation. His perfect mastery of the classical and traditional repertoire as well as his knowledge in musicology make him one of the most brilliant representatives of the new generation of Arab musicians. The sensuality of his melodies, his sense of groove and his deep musical culture have allowed him to play with the greatest artists of his native country, but also to collaborate with international figures: Barbara Hendricks, Didier Lockwood, Sister Marie Keyrouz, Youssou N'Dour…

Narjes Salmouna, Tunisian singer, graduated in 2005 from the Higher Institute of Music in Sousse, has already participated, as a singer, in many international concerts in the prestigious stages of the Arab world: International Jazz Festival in Damascus, that of Sousse, the Musical Days of Carthage or the show "Remix Assia" in Egypt and Damascus (singing and composition). Today she evolves in different musical styles ranging from classical music, Arabic music or jazz.
Dates and places of the concerts :