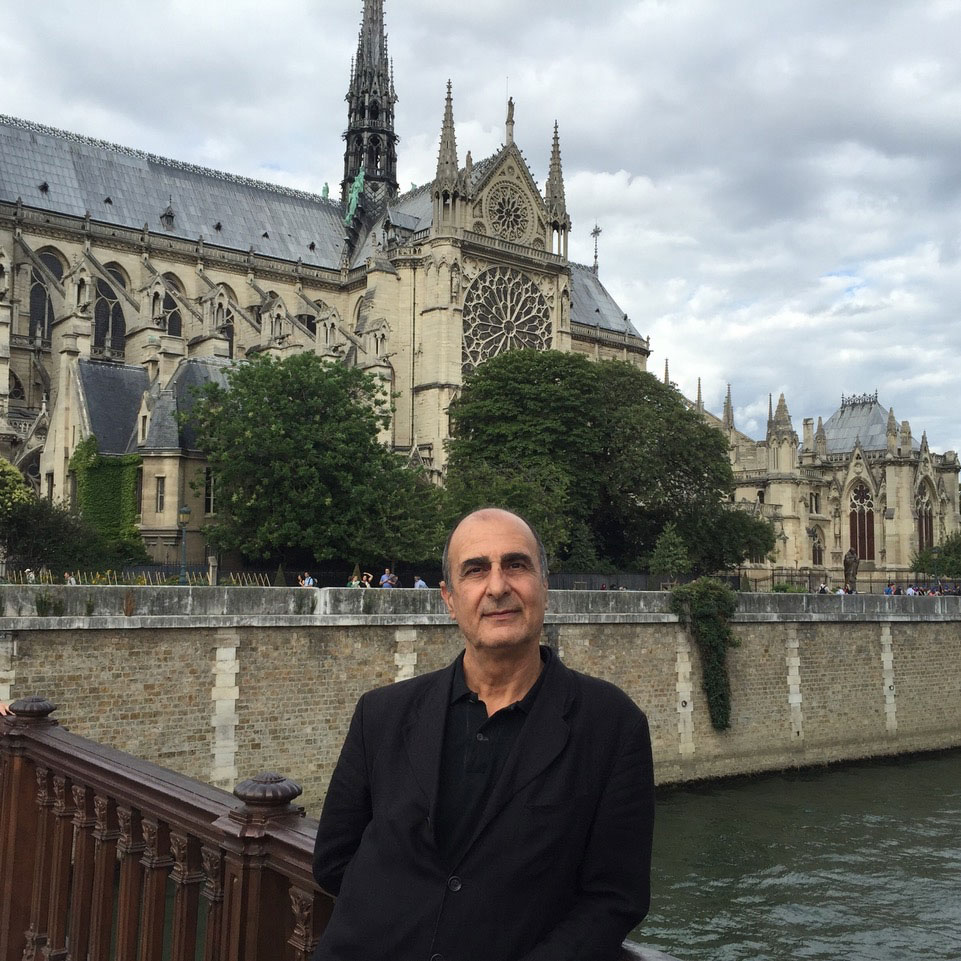 Lecture on the spiritual power of music, 45 min, followed by a musical meditation of approximately 20 min.
A flow of energy and beauty that straddles time and the moment, music is a gush and a call to freedom.

It is of all the arts, the form most capable of creating almost instantaneous flows of emotions, For this reason, in our contemporary hedonistic world, it has become the dominant artistic medium on a planetary scale.

Liturgical and ritual music, present in all religions of the world, has the function of magnifying dogmas and beliefs and thus strengthening the faith of the faithful.

But other musics, which do not belong to the religious sphere, classical musics, learned musics of the traditions of the world, jazz, contemporary creation, also have quite equivalent faculties to open the souls towards deep interior states, to dilate them towards realities quite as high.

This quite singular spiritual power that palpitates at the heart of certain music, whether it belongs to the sacred sphere or is said to be "profane", sets the framework that will allow the deployment of a new contemplative form of listening to music: musical meditation.

It is a practice of inner centering, in which music becomes a channel of relationship with our deepest Self.

Passionate about the music and spirituality of the world, musician, designer of artistic works where poetry and texts of the great mystical ways and musical traditions of the West and the East intertwine, (Caravans of Moons – The Supreme Night – The Funeral Oration of Henrietta of England – The Firebird – Mystical Travelers – The Flowers of Evil – Shruti), author, lecturer, producer of radio broadcasts, organizer of conferences: Gérard Kurkdjian's entire work is centered on an ecumenical and transversal vision of the arts and cultures of the planet.

He was one of the founders of the Fez Festival of World Sacred Music and its artistic director from its creation in 1994 to 2009. He is the current artistic advisor. He is also the artistic advisor of the Udaipur World Music Festival (Rajasthan – India).

Author of the "Grand Livre des Musiques Sacrées du Monde", (Albin Michel – 2016), the first work gathering in one volume and under one pen all the traditions of sacred music, he published in May 2019, "Méditation Musicale : comment méditer avec les plus belles musiques du monde"(Dervy – Médicis). In addition to a general reflection on the nature of music and its place in our society, he has devised a completely original form of meditation, in which purely contemplative listening to the world's music becomes a true spiritual exercise.
macos/deepLFree.translatedWithDeepL.text
Workshop date and location: