Madamicella - Female vocal ensemble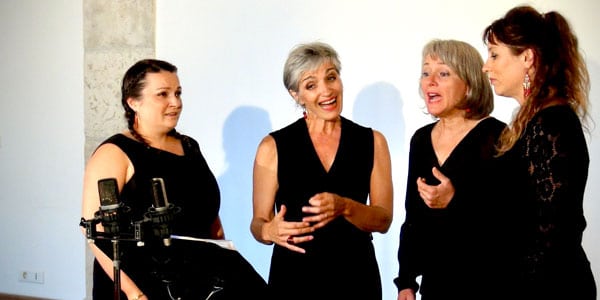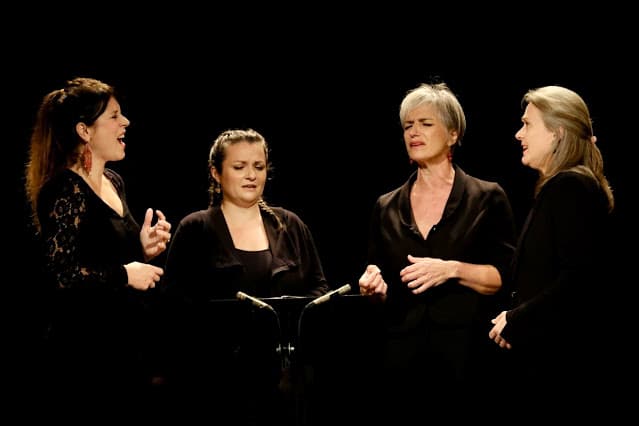 Sacred Corsican Polyphonies in the Feminine
Of the Corsican polyphonies, we know especially their male side… But it is to forget that since a few years, and this thanks to the emergence of of several feminine groups, the women are no longer confined to the monodies and have appropriated these polyphonic songs, profane and sacred.

Concerning the sacred Corsican polyphonies, the women being however less visible, the Madamicella ensemble, directed by Nadine Rossello, has decided decided to create in 2019 the program SANTA exclusively composed of sacred songs from yesterday to today.

Selection of the most beautiful sacred Corsican polyphonies, from oral oral transmission or from manuscripts (excerpts from masses, Franciscan chant Franciscan chant …) to contemporary pieces, creations inspired by the inspired by the sacred heritage, specially arranged for women's voices and presented in chronological order, from the Franciscan period to contemporary to contemporary songs. This is the subject of their latest album SANTA which will be released at the end of April by Editions Psalmus.

4 singers to pay tribute to women in the liturgical tradition where sacred songs, so close to profane songs, gave rhythm and still give rhythm to and still give rhythm to daily life.

Distribution :
Eloïse Chadourne, Caroline Champy-Tursun, Joëlle Gay on vocals and Nadine Rossello vocals and artistic direction.


This Creation has received the support of the DRAC & of the Région OCCITANIE, of the SPEDIDAM, of ADDA 81 and Crédit Agricole.
Dates and places of the concerts :
Groupes scolaires sur inscription