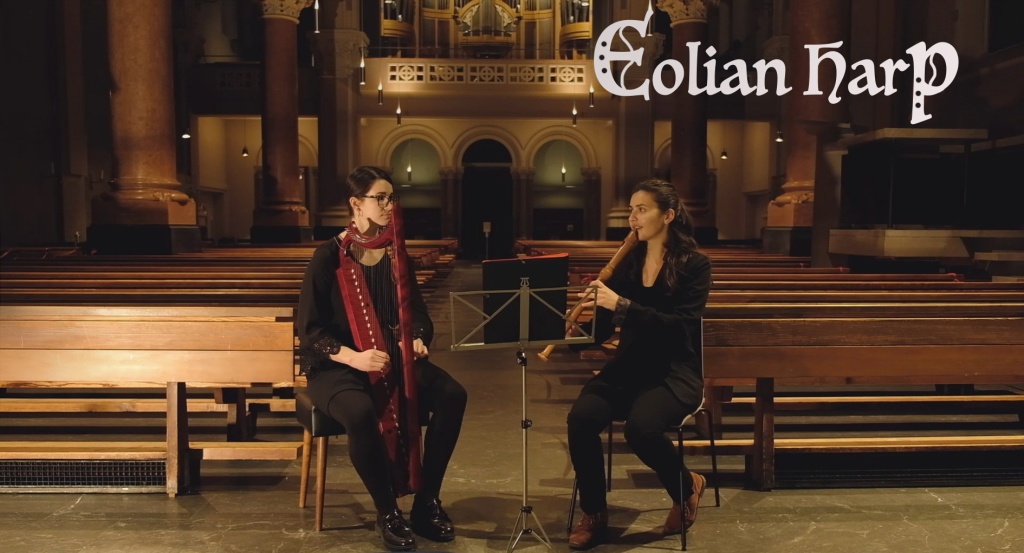 The Eolian Harp Ensemble presents a repertoire of Christian religious pieces that sweep across centuries and countries. Starting with the troubadours of the 13th century, we will move through the court of Henry VIII, the Italian Renaissance of Palestrina, to diminutions on Dutch psalms of the 17th century.

Each piece is sometimes borrowed from the Protestant religion, sometimes from the Catholic religion, and sometimes evokes the Jewish influence as the piece of Mahieu the Jew or the use of the passage of the Old Testament by Palestrina, known to be from the Torah. Thus, the Catholic pieces "pulchra es" or the cantus firmus "veni creator spiritus" will follow the consort pieces of the reformed court of Henry VIII. The "Onse Vader", "Our father" which brings together the two religions will be decorated by Jacob Van Eyck, organist and flutist of the cathedral of Utrech in the seventeenth century.

In order to evoke the presence of Scotti monks in the Rhineland, we will also offer Irish, medieval and "current" pieces.

Ingrid BOYER, a master's graduate of the Schola Cantorum Basel in early flutes.
Caroline MARGRAF, harpist specialized in medieval harp and Irish music history.
Date and place of the concert :