Sacrées Journées Junior
An unprecedented initiative
In 2020, the Sacrées Journées team proposed a concert for an audience of young people from several schools and colleges. Usually not having access to this type of cultural program, these students will be initiated by François LECOURT, associate professor of music and choir director, who teaches at the Collège Pasteur and the Conservatoire de Strasbourg.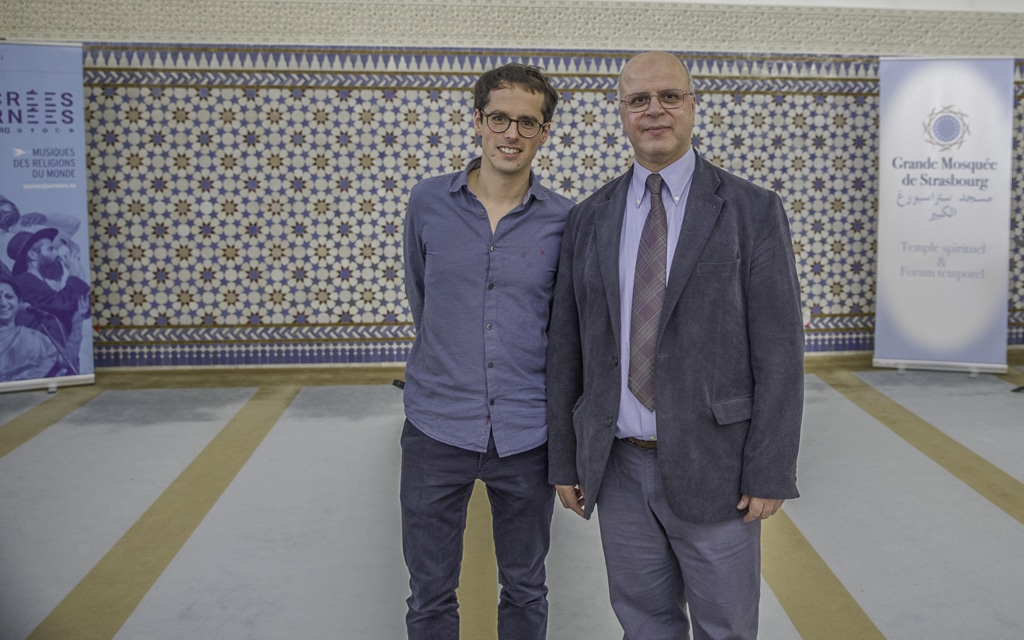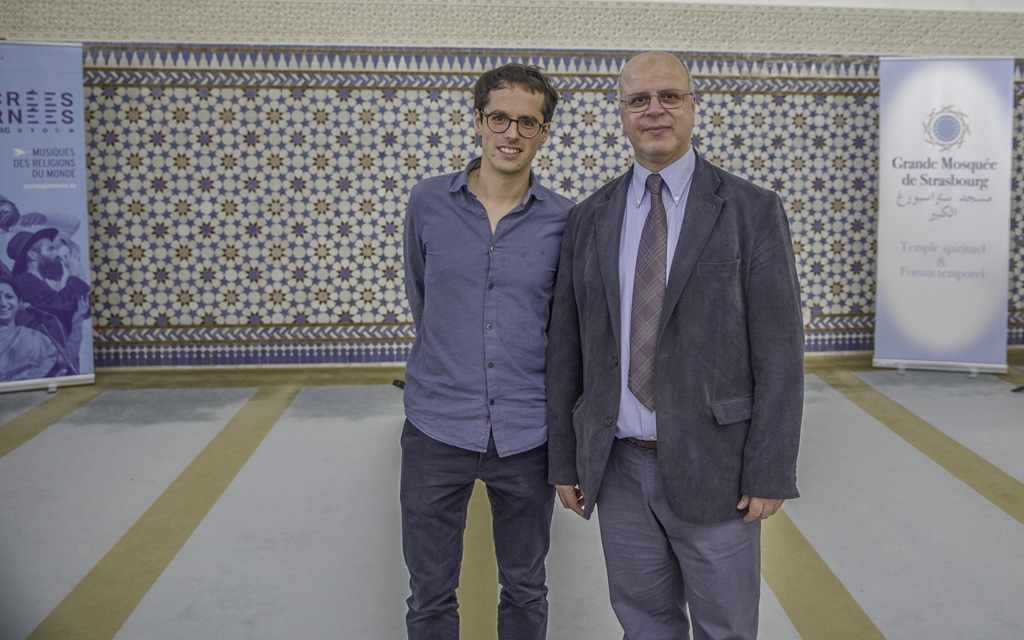 François LECOURT et Saïd AALLA, Président de la Grande Mosquée
Crédit Photo : ©Jean-Marc Hagenstein
The content of the workshops in preparation for the January 30, 2020 concert was as follows:
The functions of singing according to the traditions of the three religions concerned.
Sacred music and the calendars of religious holidays
Presentation of the artists and their repertoire through singing.
Mr. Saïd ALLA, President of the Great Mosque of Strasbourg, welcomes us with enthusiasm: «This project creates social bonds and breaks down fears and mutual misunderstandings. This mosque is not only the mosque of the Muslims, it is the mosque of the Alsatians. We belong to this country which is France, with our origins, our languages, our different colors. But as for the mosaics, it is the whole that makes sense.»