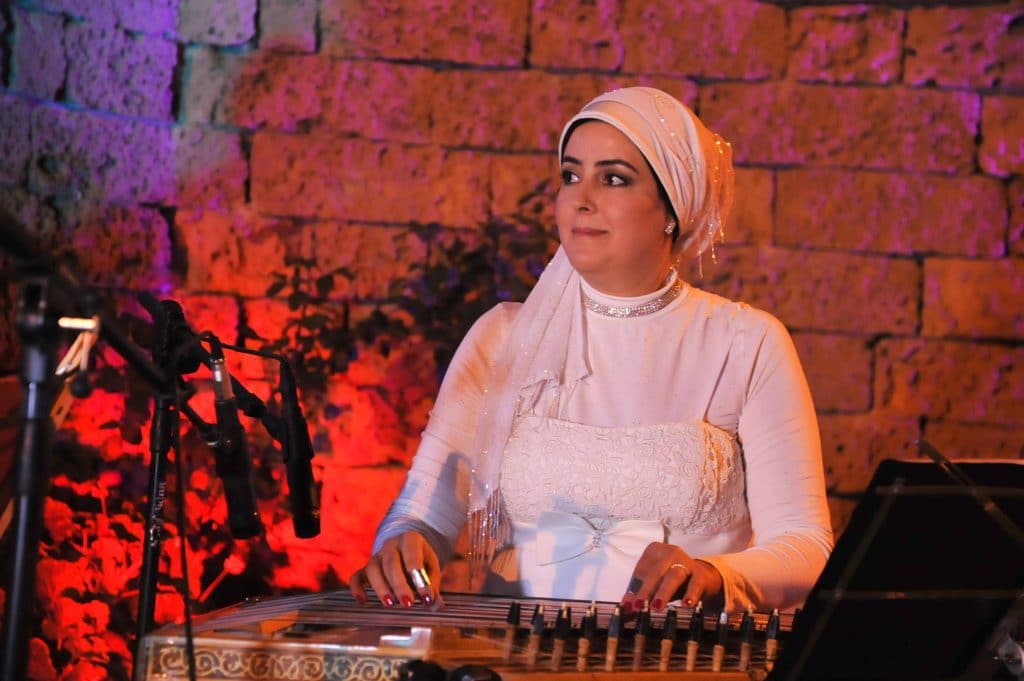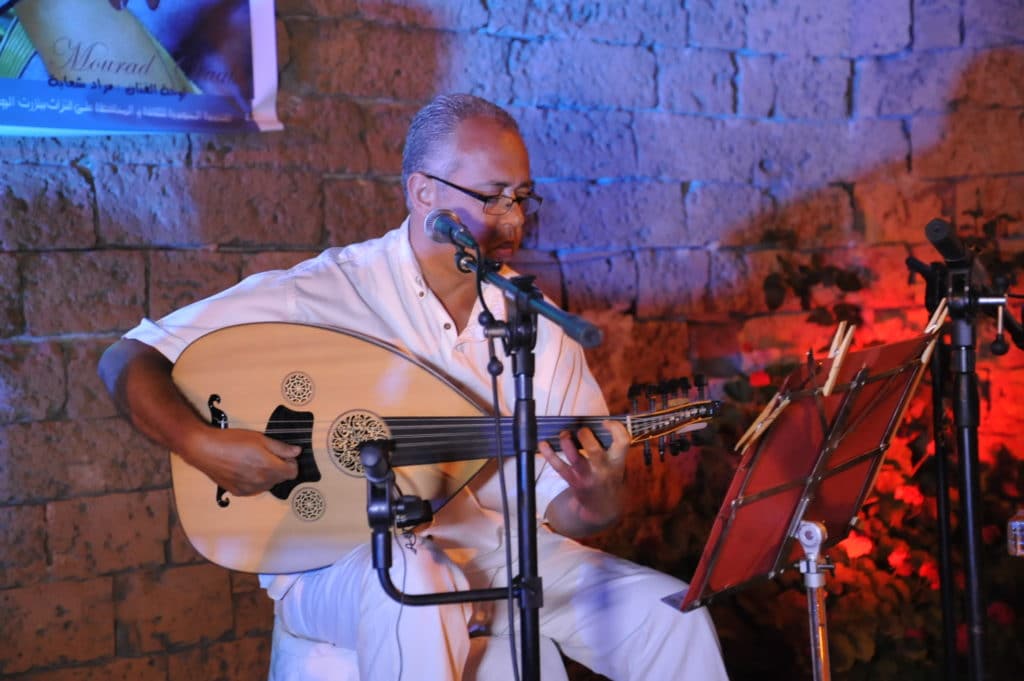 Khadija El AFRIT, singer, player of Qanoun and Oud, composer, is introduced to music by her father, music master and his teachers at the conservatory of SousseFor this concert, the Tunisian singer Khadija El AFRIT in Qanoun, an instrument of the family of table cithars, performs several great classics of oriental music and compositions of North African inspiration. In complicity with Mohamed Nabil Saied at the Oud, Etienne Gruel on percussion and Ruben Tenenbaum on violin.
Incantations makes us share with simplicity a memorable joy; that of tasting with finesse the Tunisian ornaments combined with Ottoman influences, and those of the oriental world of Egypt.
The words of several Arab poets whose committed words oscillate between elevation, freedom and peace, are associated with the mixed music of Khadija El AFRIT, at the crossroads of cults and cultures, offering a setting commensurate with the deep and high timbre of his voice.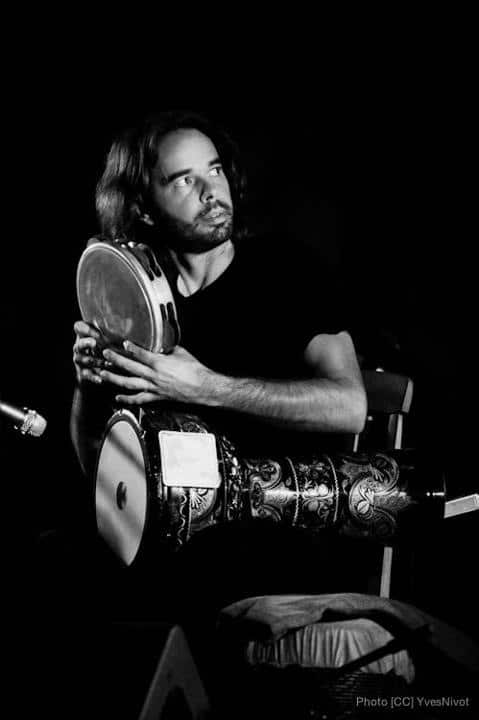 Thursday, October 15, 2020 - 8:30 p.m. - Strasbourg Cathedral